Title: The Accidental Kiss
Author: Nicole Simone
Genre: YA Paranormal Romance
Publication Date: August 12, 2014
Cover Design: Mael Designs
Synopsis
They were like fire and ice.

But he was everything she didn't know she needed.

Marked by tragedy, Sky Noel leaves Los Angeles with her mom to start anew in Castor, a small town in Louisiana. It was supposed to be Sky's chance to have a normal life but she soon finds out normal isn't written in her DNA.

When a mysterious boy named Daemon shakes up Sky's fragile hold on reality, she is thrust into a world where zombies and voodoo not only exist in the pages of a novel. They are hidden in the darkest corners where danger lurks and death awaits. With a price on her head, Sky has to put her trust in the boy with the ocean blue eyes but is Daemon everything she was warned against and more?

Tricked into selling his soul, Daemon lives out his existence at the mercy of the voodoo priest. That is until one fateful night when his path is forever changed.

Desperate to atone for his sins, Daemon brings it upon himself to protect Sky at any cost. However, a secret hidden in his past could rip away the very person who makes him feel human again.
Purchase Links
---
NO SPOILERS
I liked the story overall. It was written decently and it had compelling events in the story that made it a fascinating read. I wasn't bored and the pacing was adequate, those are two good things. Sometimes I did feel a scene was too abrupt or short but I prefer that over a long exposition any day. I just would have liked to bask in the moments a little longer than what was given. Such as the funny or romantic moments. *sigh*
I think it was good how the story kept going without seeming forced. There was a few convenient things in the story that happened which sort of bothered me but not enough to throw me off while reading. It was just a little annoying but when I think about it, it makes sense but I just wish there was another way to solve it. Still they won't bother you terribly while reading the story so don't let that deter you from reading. There was a point where I thought the story would end because I have read stories that ended at that moment but it didn't. I was so glad because I didn't want it to end there. Thank you for having a full arc with a beginning, middle, and end!
The main characters were likable to me but were the standard paranormal heroine and love interest. They do seem like characters I've seen before in terms of personality from other books I've read. I'm not against those types but I do wish there was a little more quirkiness to them to help make them stand out. I did enjoy their banter. I always enjoy that with characters. I am glad that most of the characters were used or had a relevance to the story. As a writer there were a few characters that I feel like the story probably could have used to make more interesting but it wasn't too bad. Sometimes you just need some regular secondary characters.
I enjoyed the twists on some of the races like the Zombies but I wish there was a little more about Voodoo because it could have been a little more interesting to me. I like magic so seeing more of that would have been great! Definitely a little more history of everything since it was a little vague through out the whole story.
The climax of the story was good and the ending somewhat predictable for me. I definitely thought the end was too short. I wanted a little more after it all but I can see why the author would end it there. It just left me, as a reader, slightly unsatisfied as to what happens next. I'm not sure if this book is a stand alone or if it will be a series but it doesn't really leave me craving for a sequel.
Still, if you enjoy paranormal stories with romance, action, and adventure I urge you to pick this story up! This is a story with voodoo, magic, and mystical occurrences that take place in the South so if that piques your interest then read this story. It's a cute and fairly quick read that you'll enjoy.
3 out of 5 rating for me!
(An ARC was provided for an honest review. I was not compensated in any other way.)
---
About the Author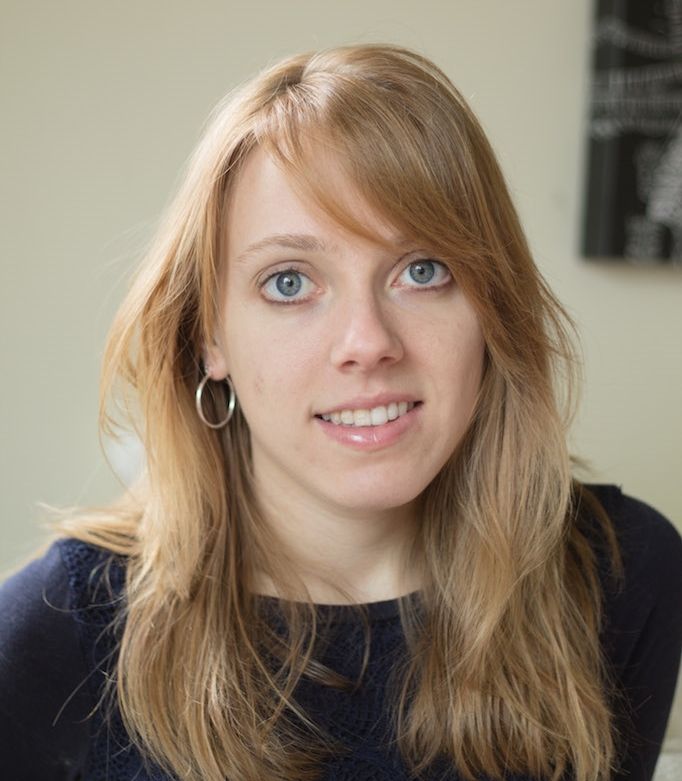 Nicole Simone works in digital media by day and at night, pen's character driven romance novels that will make your mama blush. She lives in Los Angeles, C.A with her fat bulldog named Humphrey.
Connect with the Author
---