Title: The Consort
Author: Ariel MacArran
Genre: Science Fiction Romance 18 +
Published Date: June 6, 2014
Publisher: Here Be Dragons
~ Book Synopsis ~
After spending a year enslaved by the Az-kye, Commander Kyndan Maere has good reason to hate them. On the eve of peace between the Tellaran Realm and the Az-kye Empire, Kyndan finds himself drawn into a duel for the hand of Alari, the First Imperial Daughter. When their passion ignites, Kyndan learns the only thing harder than winning this princess would be losing her . . .
---
This is the sequel to Stardancer by Ariel MacArran. This continues to be a fun read with a futuristic romance that takes place in space and on another planet. This still takes place on Az-kye as Kinara attempts to make peace between the two races. She recruits her brother, Kyndan, to be the ambassador even though it's the position he wants the least after being enslaved to the Az-kye for a year. This is told from his point of view.
I was still easily engrossed into the story even though I just read Stardancer. The pace continues wonderfully. MacArran still continues to make this a easy book to read. I still found myself easily reading through the book and caught up with the character and their actions. No middle slumps in this read for me either!
I do feel there were a tiny bit of inconsistencies with the first book, I felt that the Az-kye lost their accents. Or maybe the main character adapted to their fluency? I'm not sure. Not a huge problem, just noticeable compared to just reading the first book.
I like how Kyndan was resistant to his role at first but there was a little insta-love with Princess Alari. For a guy who hates Az-kye it was interesting to see how he would react to fighting and saving one. I'm indifferent to the insta-love thing but for this story I liked it for the most part.
Kyndan was more fun for me to read than Kinara in terms of him having a sense of humor. I love characters who laugh, make others laugh, or can laugh at themselves. Kyndan does that for me. He also has a serious side when he needs it and I can respect that as well. He is a character I enjoy. I'm glad that he didn't let his time in enslavement keep him down too much. I'm pretty sure I would have been scarred far worse than him reading about how he was treated. He does have moments where seeing the way the slaves are treated sets him off but I think that shows what kind of person his is and that he can be sympathetic too.
Alari is sweet. I like her. She is innocent and a bit naive but she's a good person overall. She does have a temper sometimes which is good because I wouldn't be able to believe she's that mild tempered all the time. Especially since she's royalty. Surprisingly she is pretty down to earth considering all her life she had someone cater to her every whim. She learns to become strong and eventually fights for what she wants. I'm glad she isn't as weak-willed as I expected she would have been.
The love scenes were good. Definitely enough to make you hot. Again they were well placed and I enjoyed them immensely. A good follow up to the first book.
There is still the issue of the different cultures but we do get to see a little more of the upper caste system. What it's like to be royalty and all the political nonsense that goes a long with it. I think the main characters do an admirable job at keeping up with it. That doesn't interest me too much but it's relevant to the story and the characters.
Again the story takes place primarily on Az-kye but there are some mentions of other places that exist in the solar system around them. It would be interesting to travel to them. I love that Alari is a creative type so when I read that there was an art school on another planet, I was like, "Sign me up!" lol Wish we got to see what it was like there.
Overall, I liked this story and it's a worthy sequel to Stardancer. If you liked the first book I'm sure you'll like this one too. I do find it funny that Kyndan had to one up Kinara in terms of their caste and roles but I'm glad to see that they have a good sibling bond even if they aren't related any more by Az-kye rules. Pick these up if you like somewhat futuristic, political, love stories!
4 out of 5 rating for me!

(An ARC was provided for an honest review. I was not compensated in any other way.)
---
About the Author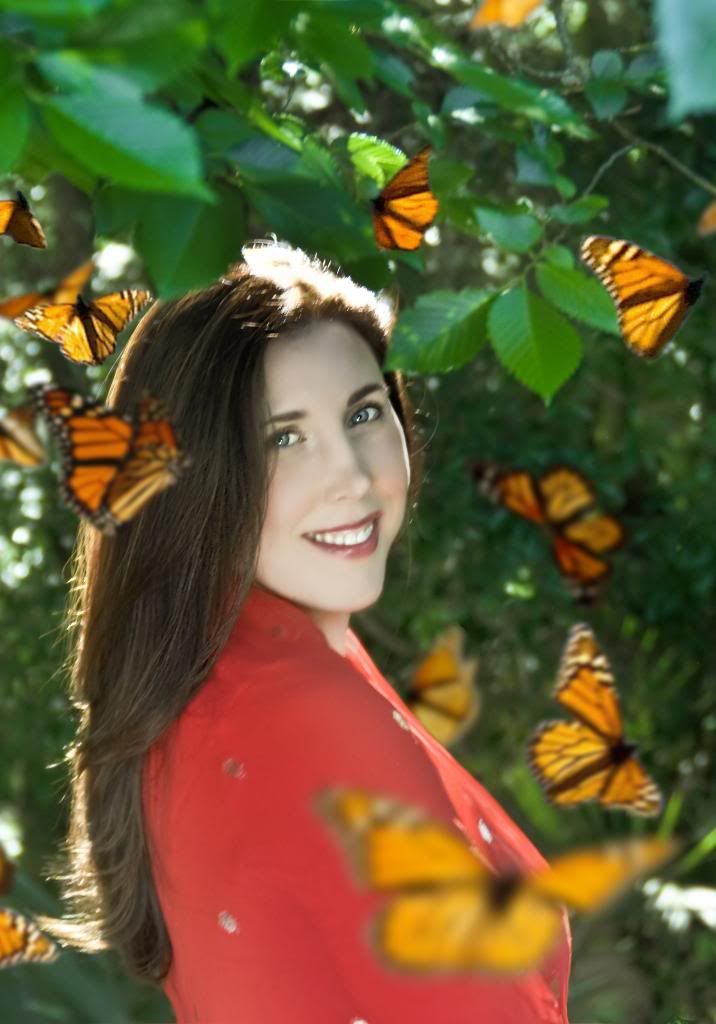 Ariel MacArran has loved books and writing since childhood. Growing up in New York City, her first self-published works (at 5) were made with construction paper and yarn and featured original stories and illustrations by the author. She holds a degree in English and a Masters in Counseling. Ariel lives in Charleston, South Carolina with her family.