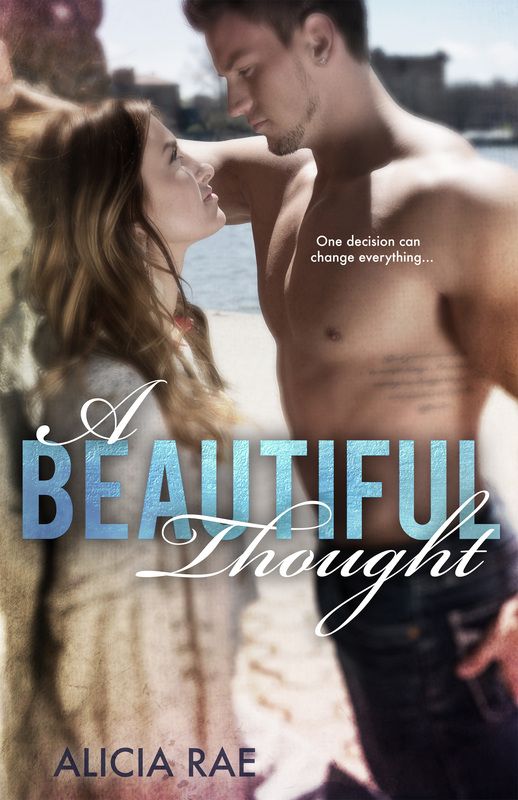 Title: A Beautiful Thought
Author: Alicia Rae
Genre: New Adult Contemporary Romance
Publish Date: July 14th 2014
Cover Design
:
Okay Creation Sarah Hansen
For 18+
~Synopsis~

As a physical sports therapist, Gail Bennett is accustomed to working with gorgeous athletes every day, but after falling for a few of these attractive men, she has been left heartbroken one too many times. When Gail's hours at work are unexpectedly cut, she must find a way to continue helping her parents pay for her sister's education. Reluctantly following her best friend's advice, Gail takes on a roommate with the one man she has been avoiding since the first time she laid eyes on him.

Damon Johnson loves a challenge, and he is not the type of man to back down when he wants something. From the first moment he meets Gail for dinner, he feels an inexplicable pull between the two of them. In his determination to have her, he finds himself helping her in any way he can.

Can Damon break through all the barriers Gail has so carefully placed around her heart and prove that he's different? Or will Gail's reservations keep her from falling in love?

One thought could change everything.
Purchase Links
---
This was a cute fun little read. I enjoyed it a lot. The story to me is described as sweet. It's the kind that leaves you with warm fuzzy feelings inside. The start is good with the main character Gail finding out she's losing hours from work and her struggles on what to do to make up for her financial loss. Then her friend suggests a crazy idea of taking in a roommate.
The pacing is decent. It is a fast read. Sometimes the transitions are a little choppy in the timeline but it's acceptable to move the story along.
I like the characters, they are relatable in terms how one would feel towards family and life. I like both Gail and Damon. They are fun and smart. I enjoy their banter but I feel like they don't grow too much in the story. It talks more about how they deal with their situations rather than any major development. This is acceptable but I feel stories with characters that grow have more impact on me. Sometimes I feel the characters are a little unreasonable about some of their secrets but I suppose that's part of their character.
I enjoy seeing the characters spend time with each other and learn about each other. It's good to see a couple be monogamous for the most part in their relationship. No ping ponging back and forth between other lovers or their ex's. Although it's funny how all the couples are extremely close knit in terms of their partners all being related to each other or being close friends. It's sweet that everyone has something or someone in common. That's ok with me but I just happened to notice the coincidence. It also may have been done on purpose by the author.
The love scenes were good. I enjoyed them but I've read more steamy ones. This will make you warm but not steaming hot underneath but still a nice read. Like I said earlier, they are sweet and will make you smile.
Overall, I recommend this book if you're looking for a quick easy read. One without too much character depth but exhibits happiness and warmth to the story and characters. It's a tender story that people should read. It's about dealing with life, unconditional family love, and finding the one person who will stick by your side through everything and love you for being you.
3 out of 5 rating for me
!
(An ARC was provided for an honest review. I was not compensated in any other way.)
---
Like "A Beautiful Thought"?
Then pick up "Beautiful Chances" for FREE now!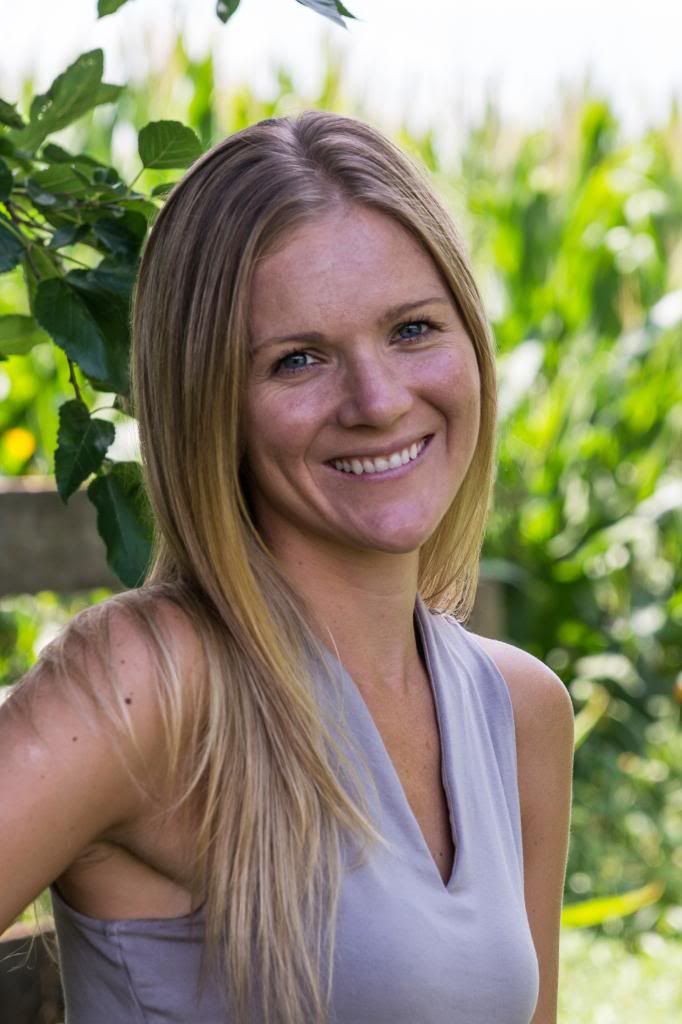 Alicia Rae is a Contemporary Romance Author who lives in Dekalb, Illinois, with her husband and three beautiful boys. Alicia has a passion for reading all types of romance, writing to bring a story to life, and photography.
Thank you to my dear sister, Kels, who showed me a few years ago how much I truly missed reading. And to my loving husband, for not throwing away my Nook, and planting the seed of writing into my mind. I am forever grateful. Xo
Readers, words cannot thank you enough for supporting me along this incredible journey. I hope you enjoy my novels as much as I do writing them. I thank each and every one of you.
Believe in yourself and follow your dreams...